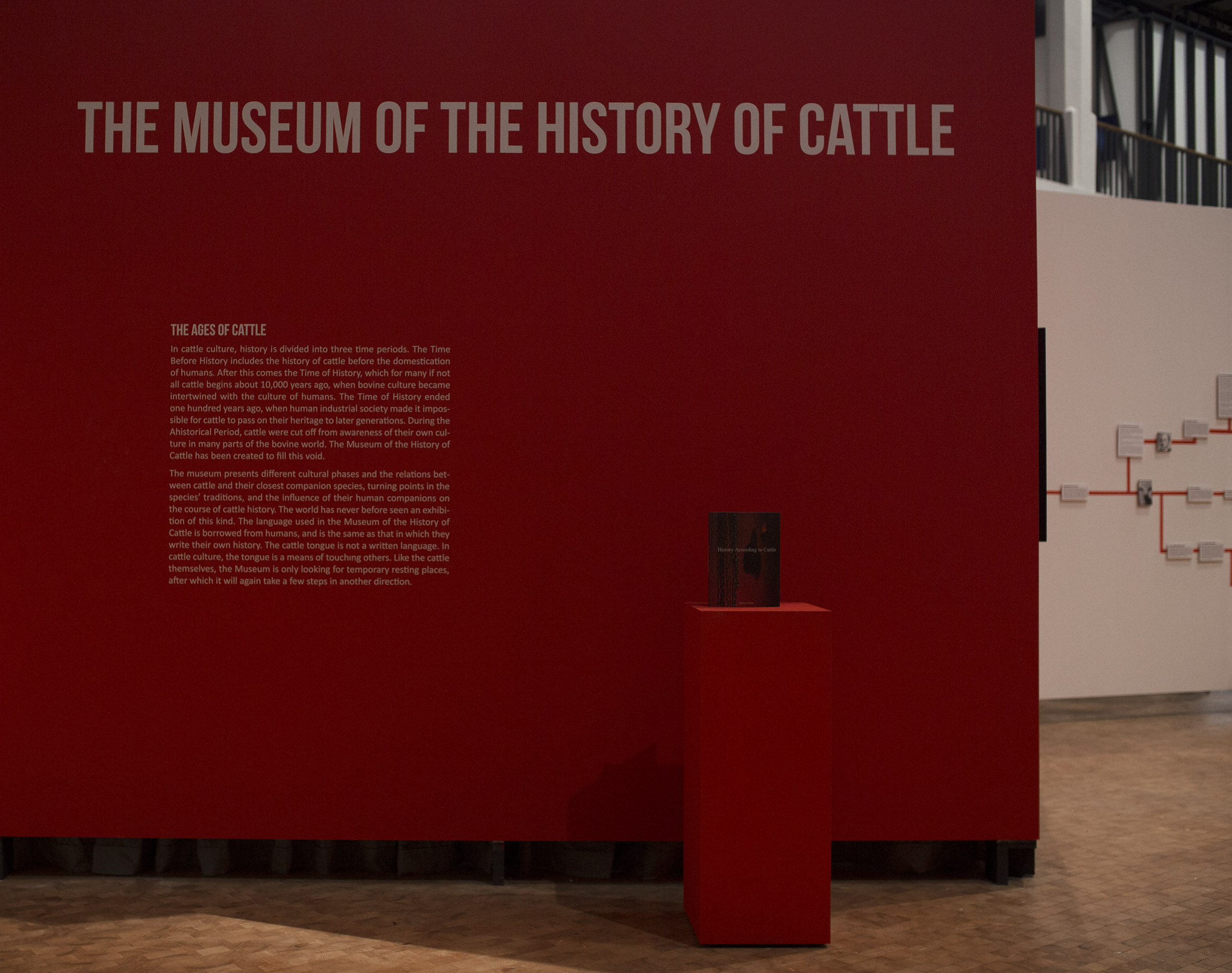 The Museum of the History of Cattle premiered abroad in the end of October 2015. The project is displayed in ZKM, the center for art and mediatechnology in Karlsruhe, Germany. Gustafsson&Haapoja's work is part of the exhibition Exo-Evolution that  exhibits work from artists who work with science and new technologies. Exo-Evolution is open for public 31.10.2015–28.2.2016.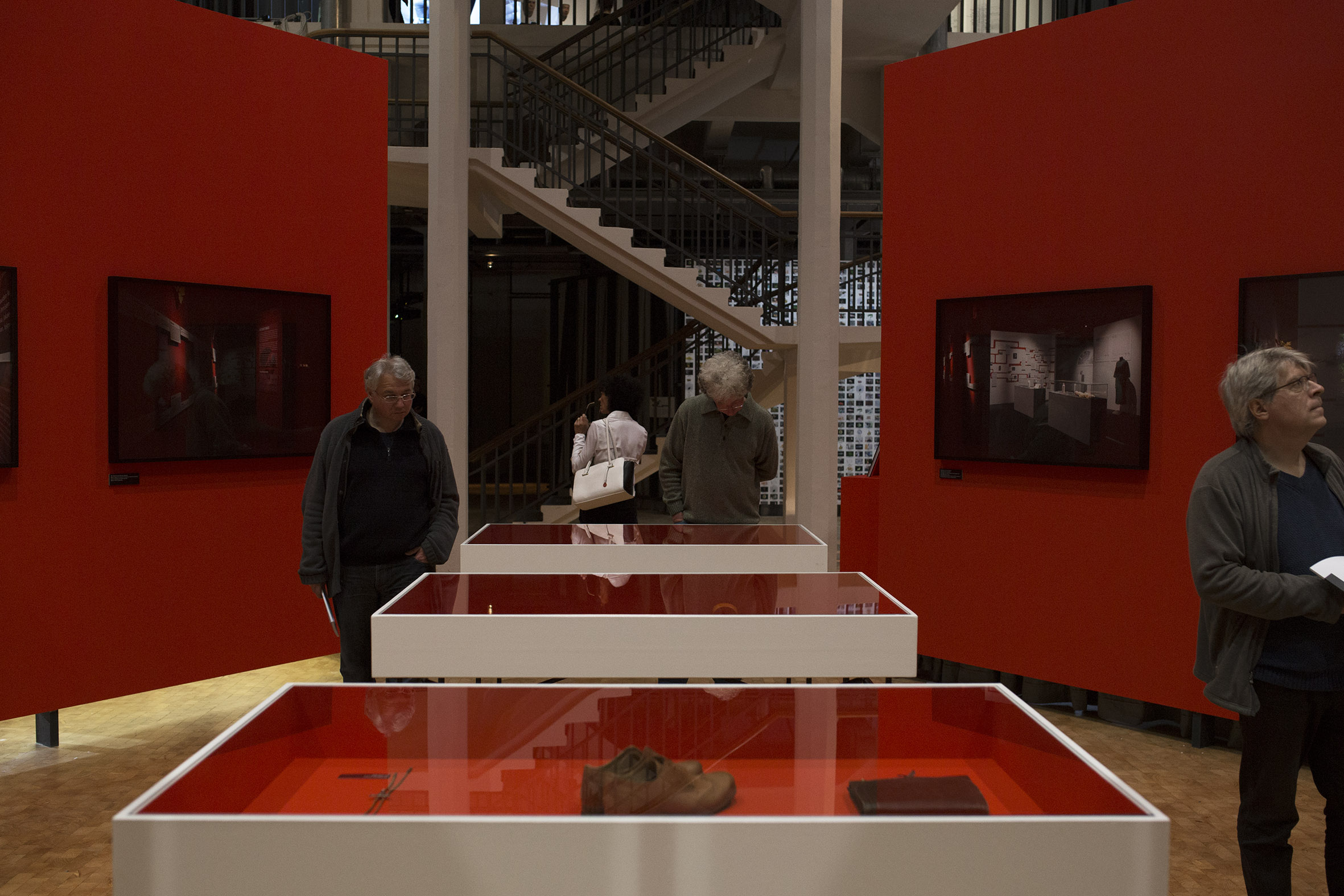 The Museum of the History of Cattle was first exhibited in Helsinki 2013. It has since reached great amount of attention in Finland as well as abroad. The ZKM version presents a scaled down version of the large  scale project only.
The Museum of the History of Cattle introduces the shared history of cattle and humans as seen by the cattle. It explores how genetics, breeding, industrialization and scientific progress have influenced both species. The publication History According to Cattle (Into, Punctum Books) was released in June 2015.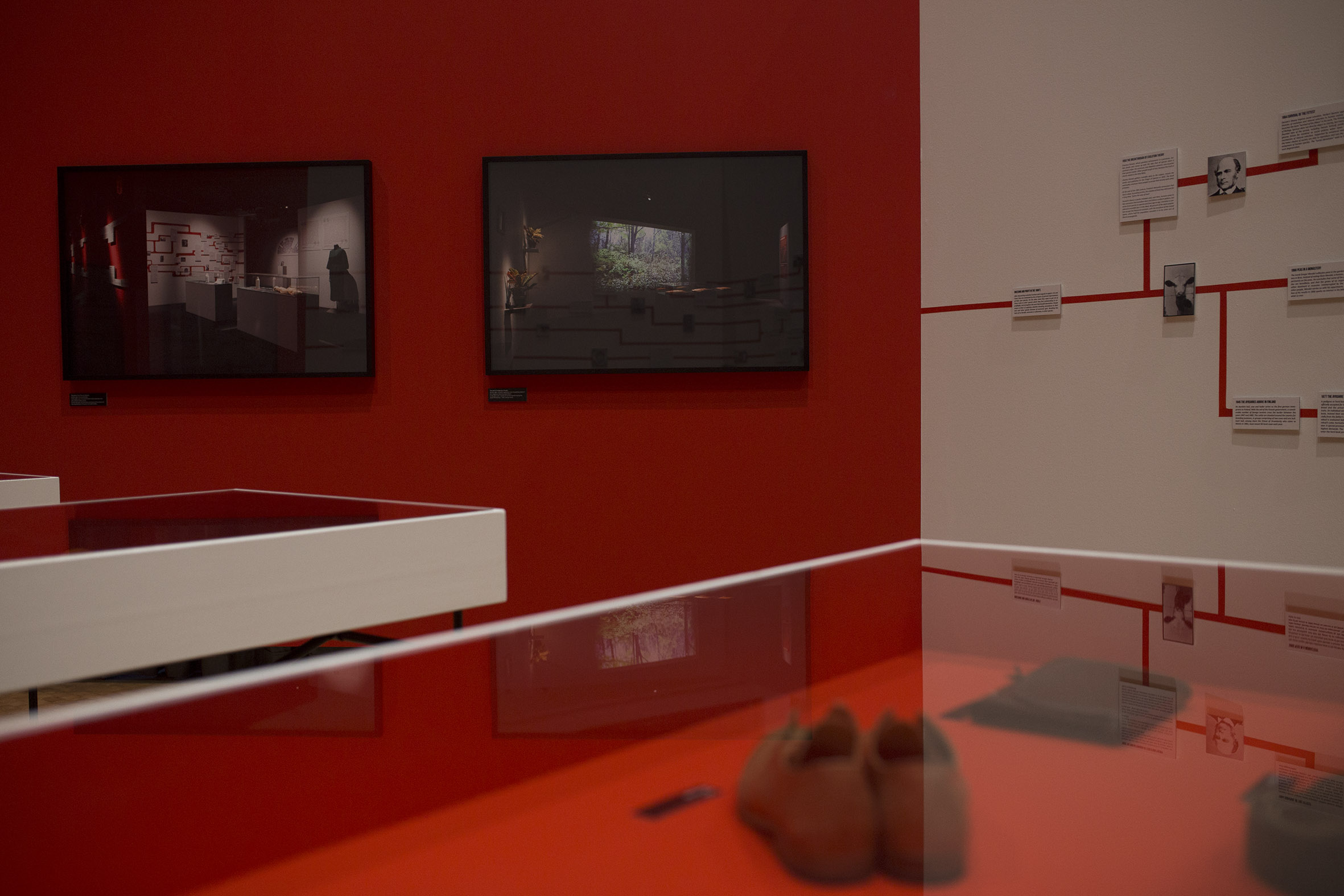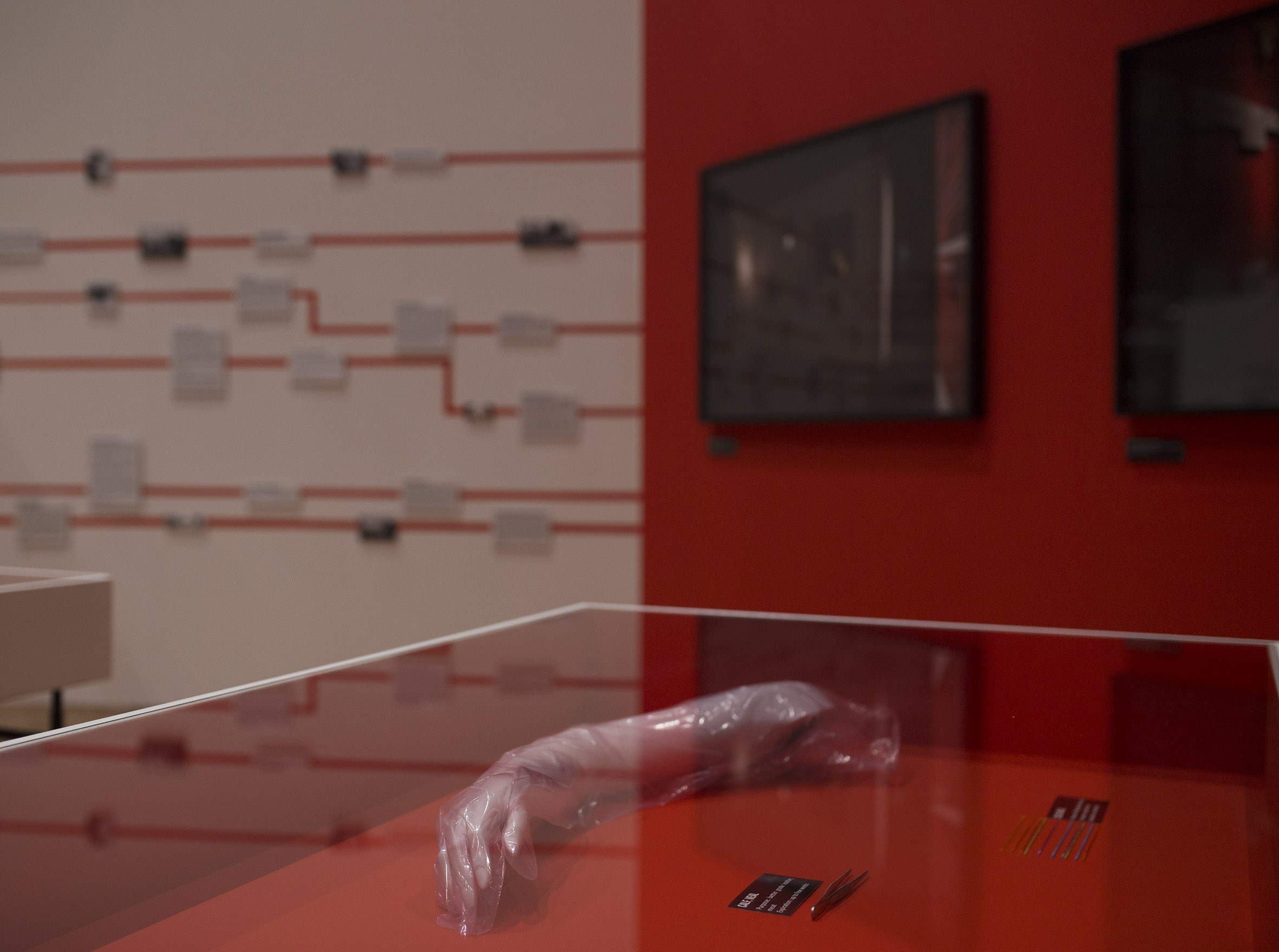 The touring version of the project consists of documentation of the original installation, a timeline on breeding technologies and their influences on the lives of both cattle and humans, and glass cases introducing the life span of cattlekind.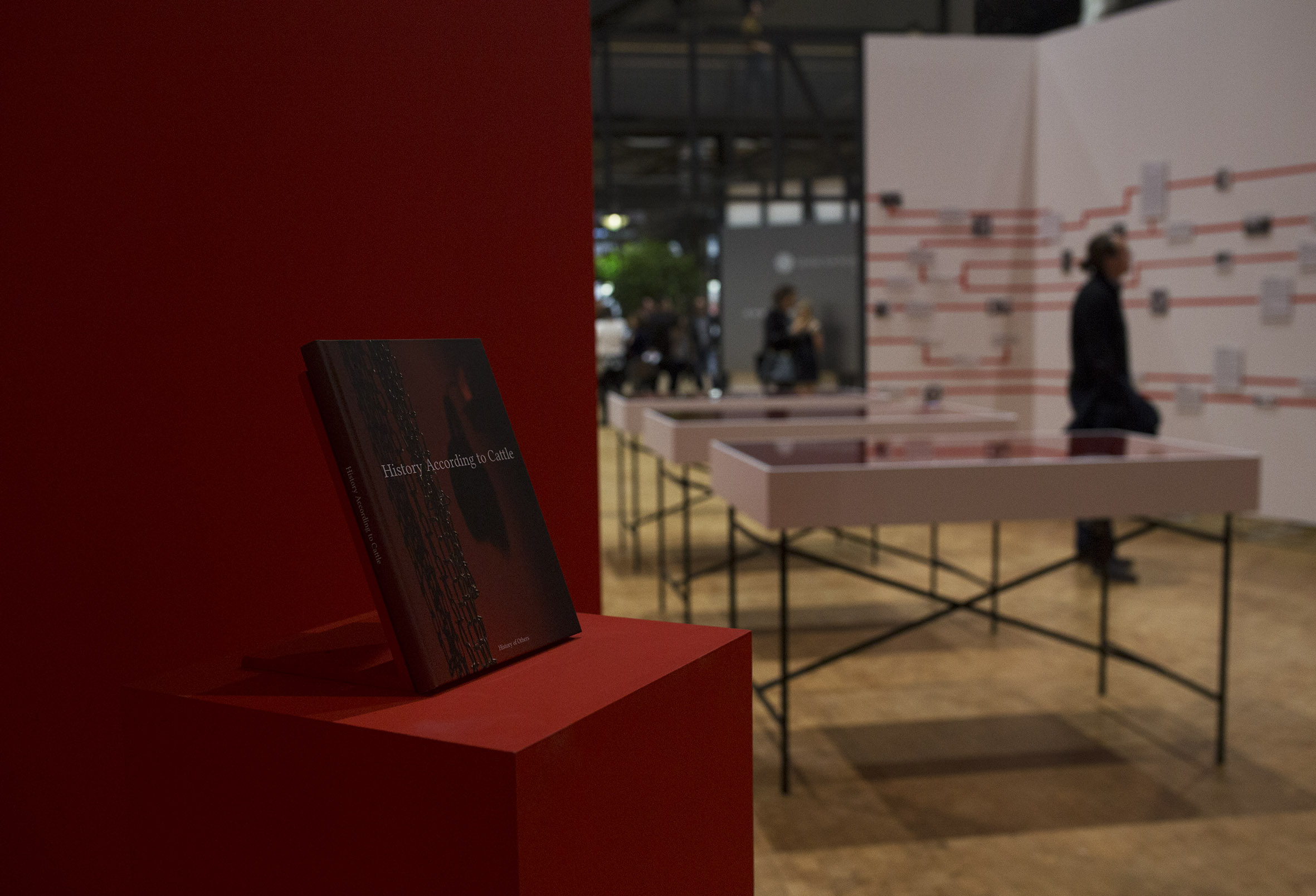 The Museum of the History of Cattle has a permission to use images from the archives of Sarka – The Finnish Museum ofAgriculture. Part of the artefacts shown in the exhibition are gathered in association with Faba, The Finnish Animal Breeding Association. The original Museum of the History of Cattle was supported by Kone Foundation and Arts Promotion Centre Finland, the touring version is supported by ZKM / Karlsruhe.